Cheryl Dorsey
An Advocate for Resolution & Solutions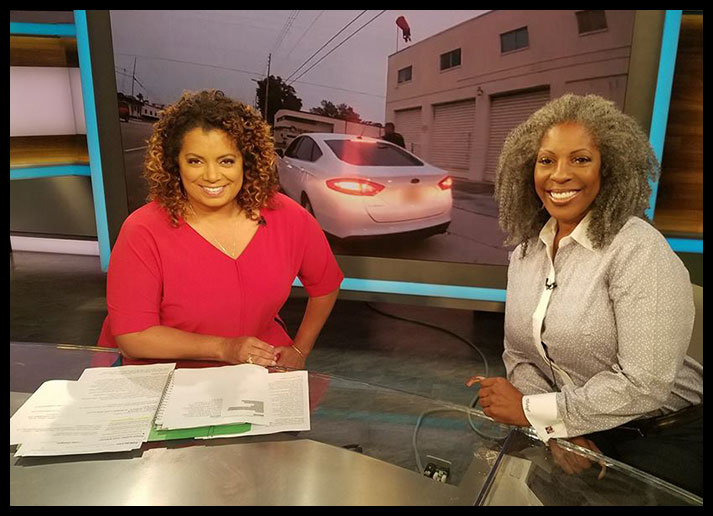 Social Advocacy
Join Us, And Let's Get To Work.
As an advocate for those who continue to suffer racial injustices, disproportionate and selective enforcement, intolerance at the hands of a police force that swore an oath to protect and serve yet seems to lack empathy and compassion in certain areas of the community; I am here for you.

I Will Be Your Advocate
Featured Video
Sgt Dorsey Speaks on Spectrum News "Inside the Issues" w/ host Alex Cohen; Cops and Community

"Never, ever be afraid to get in good trouble, necessary trouble."

Rayshard Brooks was murdered; ATL DA Paul Howard criminal charge Garrett Rolf and Devin Brosnan
Why Trump's Executive Order on Police Reform is Useless
NYPD officer Pantaleo Fired in choking death of Eric Garner
Police Brutality in the US
LA Mayor Garcetti's call to defund LAPD is disingenuous; it won't stop unnecessary police killings
Click Thumbnail to Watch Video

THE BOOK
PRINT • EBOOK • AUDIO BOOK
Contempt of Cop™ – a phrase I coined which describes what happens when an officer gets angry during a police contact. My definition: when an officer steps outside the boundaries of training and policy and punishes someone because of a failure to comply.
Should a citizen survive the cop's physical assault, that person will next find themselves shortly thereafter under arrest for interfering or resisting. Attempting to hold court curbside with an officer will get you beat up and arrested every time. You see, there is an unwritten but well-known rule in street policing; When a cop puts hands on you, he can't just leave you- you must go to jail for something. So be clear, it may not be you right now – but it might be you next.
In this new era of Jim Crow which consists of trumped up traffic stops, unnecessary deadly police shootings, and mass incarceration, I will advocate for you; and shine a light on mistruths, misconceptions and mistakes that could get you killed by a cop.
"Protect and serve" communities have become more about protecting errant officers and serving minorities grief, financial harm, and unspeakable heartache. Indeed, racial profiling, dishonest cops, abuse under the color of authority and disparate selective enforcement of the law is how injustice is served.
I spent twenty years in a LAPD uniform as a patrol officer and supervisor, so I know first-hand that suspects attempting to avoid arrest are sometimes uncooperative, combative and will run. I have chased, fought and arrested many suspected criminals; and shot no one.
My mission is one of advocacy, justice, reform and accountability through transparency and honest dialogue.
It may not be you right now – but it might be you next.
Timeline
Interviews & Articles About Cheryl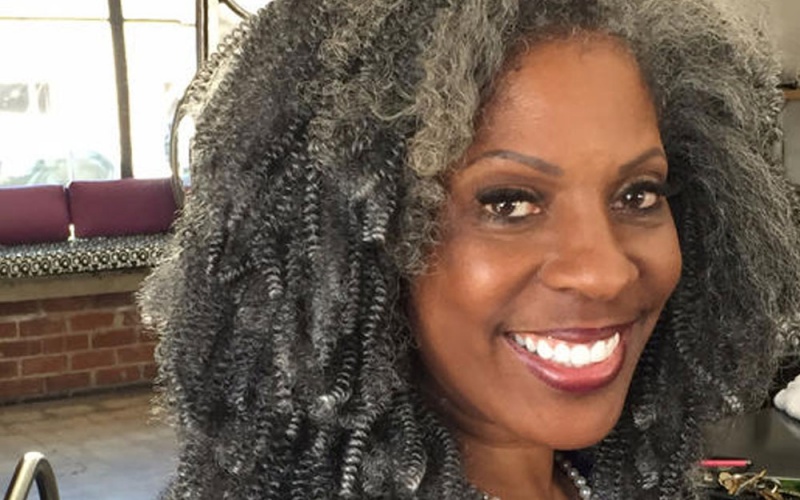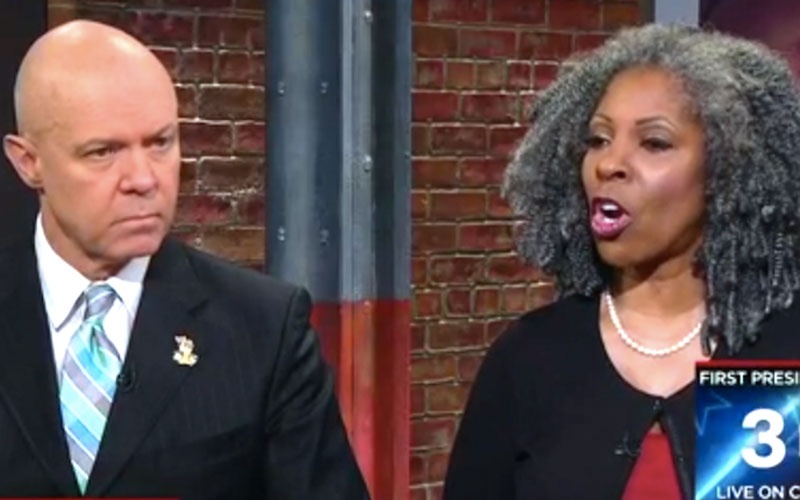 Timeline
Ex-cop nails CNN's police apologist: You don't get to kill somebody just because you say you're scared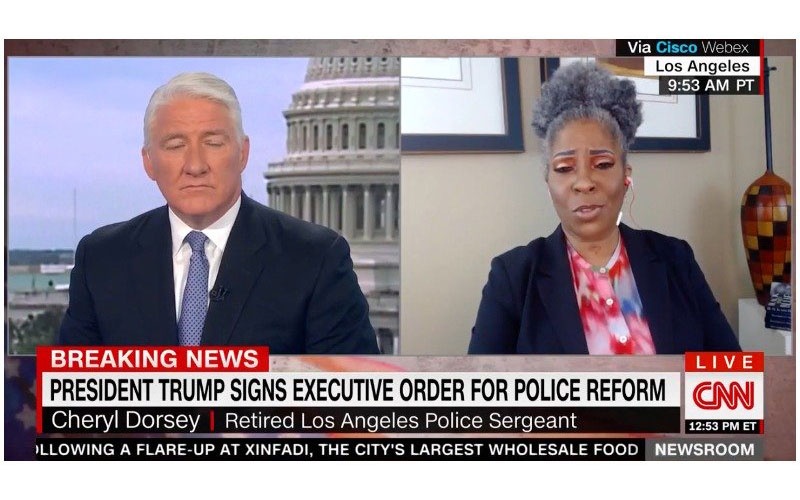 Timeline
Retired police sergeant trashes Trump's 'psychobabble' Rose Garden speech: 'It changes nothing'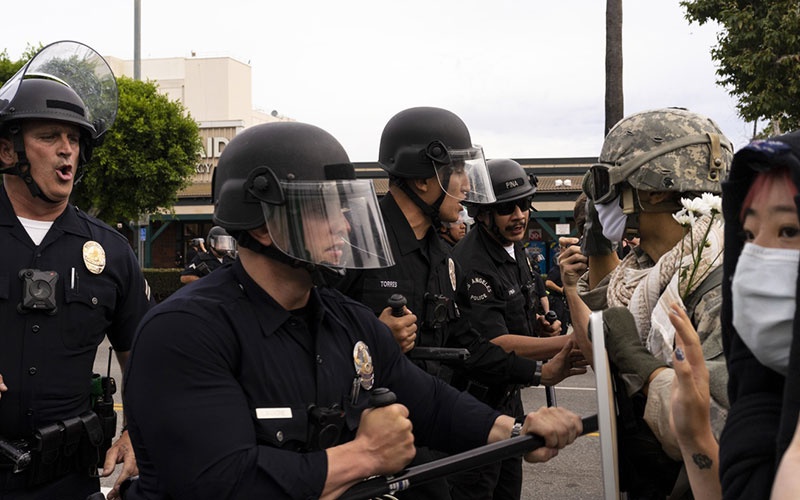 Timeline
Former LAPD sergeant on Chief Moore, changing police practices, and what constitutes excessive force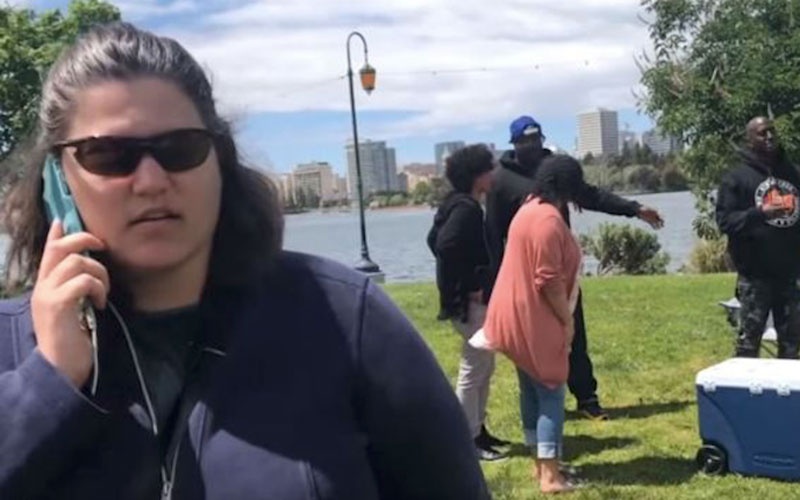 Timeline
Retired LA police officer has the perfect solution to stop nosy paranoid white people from calling cops on innocent blacks


CONTACT CHERYL
Appearances • Workshops • Lectures • Advocacy